Wilson Revelle
by Wilson Revelle
(New Orleans, La.)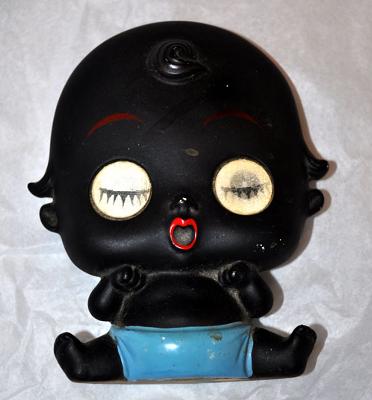 Came across this doll in New Orleans as part of an estate sale. It has no visible markings but reminded the friend I was with of a doll you might get at a carnival as a prize.

I took these pictures and have looked all over the net with no results. Was wondering if anyone knows what this is.
Join in and write your own page! It's easy to do. How? Simply click here to return to Antique doll id's.