who am I?
by Barbara
(Loretto, Kentucky)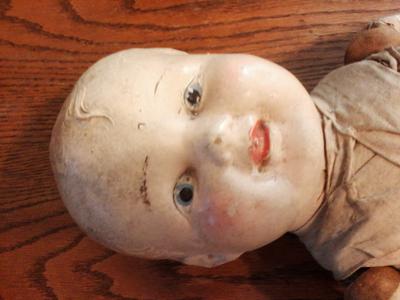 Just acquired this early comp doll at an estate sale. Unfortunately I could not find any markings. I would love to find its history.

It is unique it that the arm and hands are small in comparison to the rest of the life size doll. I know it is an early comp because it is straw stuffed.

I find it very difficult to research. There is a metal disk in the back of cloth body.

Has anyone saw me before?
Join in and write your own page! It's easy to do. How? Simply click here to return to Compo Collection.