What kind of doll is she??
by Bonnie
(Arroyo Grande, CA)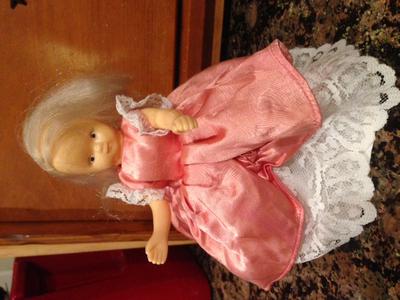 Doll Image
I found this sweet doll, but can't find another like her on Ebay, or anywhere else.

She is six inches tall, and has a hard plastic body.
Her hair is glued on at the part.
Her eyes are painted on, and she has a straight smile.

She has a fancy pink dress with an attached petticoat.
She has on Bloomers, with painted on black slipper shoes.
Join in and write your own page! It's easy to do. How? Simply click here to return to Antique doll id's.