What doll is this?
by Mick
(Waunakee, Wi)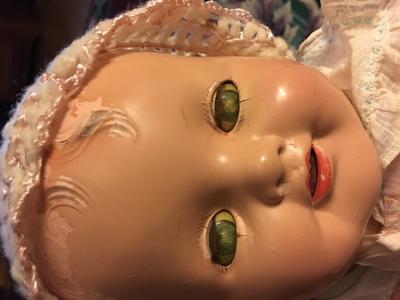 Doll is believed to be my mothers from the early 30's.


She is about 19" tall and I think it has a composite head and rubber body. Can't quite make out the markings on the back. Open mouth, real eyelashes, and teeth.
Also have some of the original clothes.