Vintage Armature/Bend Family Dolls
by Darthtraders
(PA)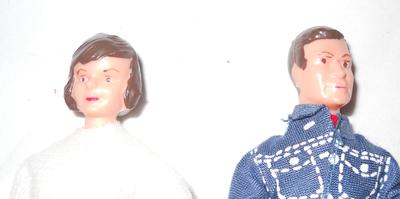 I thought that these dolls may be Fisher Price Loving Family, but I don't believe they are. They feature flexible arms and legs that are covered by what looks like the fabric of a cloth Band-Aid?

I would appreciate any help in identifying these dolls. Thank you!
Join in and write your own page! It's easy to do. How? Simply click here to return to Antique doll id's.