Topsy Turvey Creole?
by gayle
(MN USA)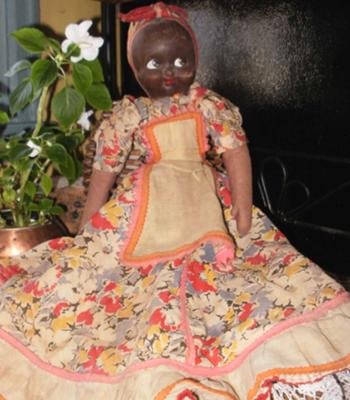 I don't know ANYTHING about dolls, but I spotted these ladies in an antique store, and had to bring them home. They are intriguing!

Before Google I would have simply enjoyed my new roommates - now I'm oh so curious about their history, but have yet to find a dark haired 'white' example.
???