sweet baby doll
by Parker
(Colorado)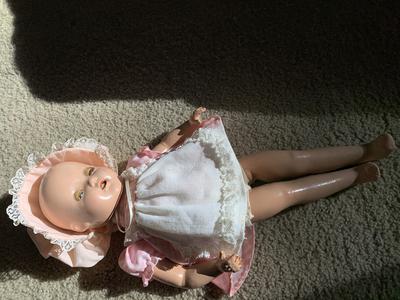 full body
I bought this sweet little baby doll at an antique mall in Tennessee and I need some help identifying her.


She's a completely composite doll, with sleepy eyes, 4 top teeth, and is about 13 inches tall. She's got a pink bonnet covering her bald head, (no hair, not even molded or painted) and a pink dress, which we think is original.
Her arms, legs, and head are all connected to the body with string. the only identifying marks we can find are " USA" and "6" on her upper back. thanks !