Soldier Dolls?
by Debra
(Australia)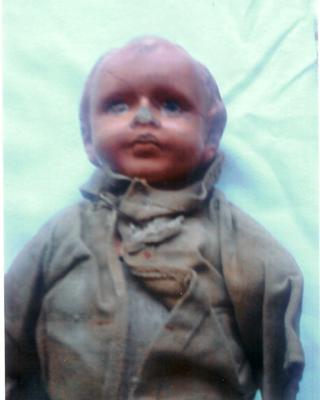 My aunt purchased these two dolls in the 1960's. Unfortunately they have no markings whatsoever. At a Melbourne Doll show visiting British experts could not identify them other than to say they were not English.


They have ?plaster heads/necks, lower arms and lower legs with boots painted on and what appears to be straw filled hessian bodies. They appear to be making some form of salute with the thumb and little finger of one hand. Sadly they are damaged but we would like to know if anyone has any ideas on their origins.
Join in and write your own page! It's easy to do. How? Simply click here to return to Antique doll id's.