Russian Dolls question
by Laura
(Springfield VA)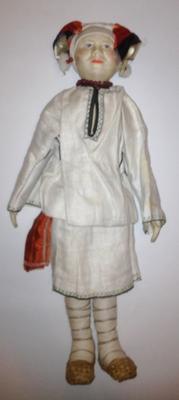 I purchased a few of these Soviet Union cloth dolls - they stand about 14.5" tall, in excellent shape, from an estate sale.

I purchased them for $75 each as they were priced b/c the owner said I should be able to get at least $300 a piece for them. Now I'm seeing people selling them on eBay and they are mostly selling for under $100.

Have you found that is usually what they are worth? The owner of the dolls was sure they would get at least $300 if not more. Now I think I made a mistake purchasing them.
Join in and write your own page! It's easy to do. How? Simply click here to return to Russian Dolls.