Possible Columbian Emma Adams Doll?
by Vicki
(Wisconsin)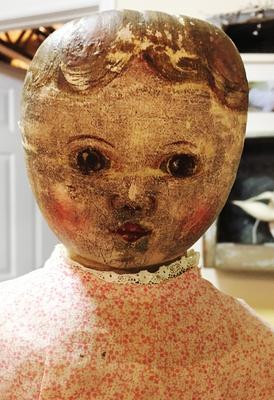 Front of face
I purchased this doll and after doing a preliminary investigation.


I am thinking it is possible she may be an unmarked Emma Adams Columbian Doll. I have looked at Emma's dolls on Ruby Lane and found another that is unmarked.
She has the same construction of the head. Face painting looks very close to the other's I have seen, some marked and some not.
Anybody have the definitive way to identify if she is indeed an Emma Adams doll?
Thank you!
Vicki
Join in and write your own page! It's easy to do. How? Simply click here to return to Cloth Dolls.