No Clue!
by Mona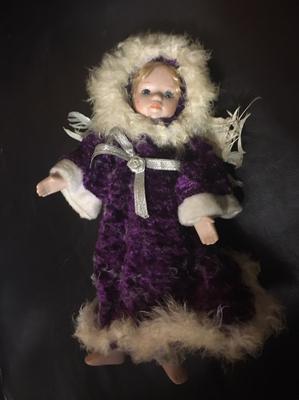 Came across this adorable doll at thrift store.

It's a mechanical doll which moves its hands and legs with the music. Sorta dance actually!!

About 10"-11" in length. Needs clean up! No markings to be found.

Thought of checking before donating it back to the thrift store.
Join in and write your own page! It's easy to do. How? Simply click here to return to Antique doll id's.