Need help with this doll!!
by Steve
(Bridgeton, NJ, USA)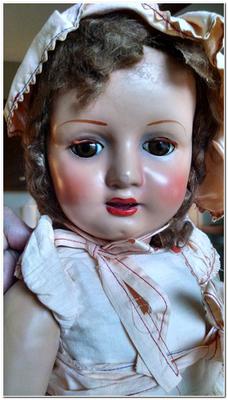 This doll stands Approx 28" tall. Head turns along with movement of legs (walker doll). No makers marks!

Anyone have any ideas as to maker or name of this doll? Also, has odd sticks through back and arm for kids to work the arm. See photos!