Need help with 390 A6M doll
by Gennie
(Rockton, IL)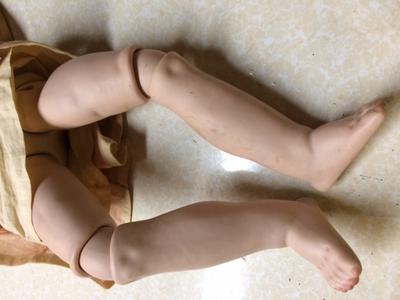 Hello! I found this doll and I need to know what she's worth. I can't seem to find anything online that matches this doll.

She is a 390 doll with a full bisque body. I have only seen composition body or cloth body dolls online.

Any ideas?
Join in and write your own page! It's easy to do. How? Simply click here to return to Armand Marseille dolls.