Need help with 20" doll!
by Susan
(Price, Utah)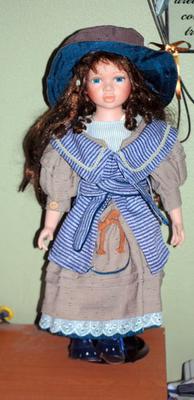 This doll was in a garage sale many years ago and given to my Granddaughter.

She is 20" tall. Has a porcelain head and shoulder. Porcelain forearms and cloth body. She has a closed mouth and porcelain legs from the knees down. The back of her head is marked 199035B2 with SP below it.

I can't tell for sure if it is a 'B' in the number or an 8.

If anyone can identify where this doll was made or the age of it, it would be appreciated.
Join in and write your own page! It's easy to do. How? Simply click here to return to Antique doll id's.