Mystery Doll - Handwritten Signature on Shoe
by Elizabeth
(Austin, TX)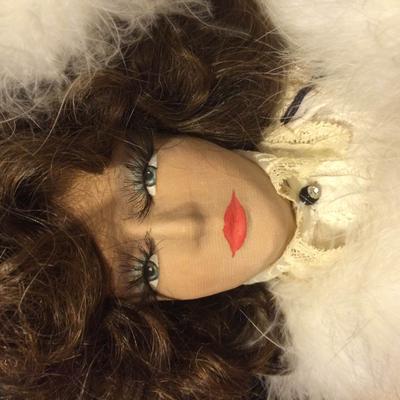 Face Close Up
Hello doll experts! I acquired this doll at a silent auction - I bid on it because the cause was good, and the doll was attracting no interest.


I remember the paperwork identifying her as the work of a well-known artist. Unfortunately, the paperwork was misplaced, and I've come up empty trying to reverse image search the signature on Google.
The doll is about 3 feet tall. Any help is much appreciated - I'd like to find her a good home, and if profit is to be made, to donate it back to the silent auction cause.
(My apologies about the rotated pictures...I couldn't figure out how to fix that)