My Great Grandmother's doll
by Ann
(Camplin MN, USA)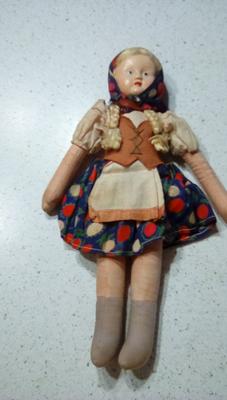 The mark?
This doll has been passed to me from my mother, given to her by my grandmother, who received from her mother, my great great grandmother.


It has a paper mache face, cloth body and a mark I can't make out on the cloth leg.
Photos attached
Thank you
Join in and write your own page! It's easy to do. How? Simply click here to return to Antique doll id's.