Mr. Robert Porter
by Robert
(Kansas City Mo )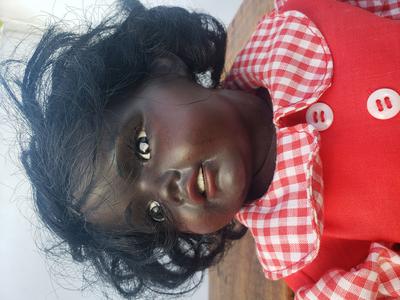 Hello. My name is Robert and I've come across a doll marked Hilda.


It is a dark-skinned doll about 14 - 16 inches tall. Has 1070 on the lower neck. I'm not looking for a free appraisal I would just like to know if she is a genuine piece.
Thank you so very much for your time and consideration.