Mold number 80
by robin
(Mpls, MN)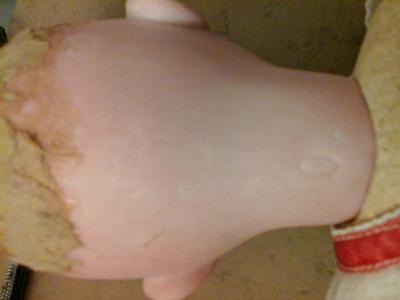 This german doll has crude body, the bisque head is marked on back of head in Made In Germany, under that the number 80 under that the number 0


Her face reminds me of armand Marseille 390 dolly face. she has sleep weighted eyes (need reset).
She had no wig,I put a size 9 on it.
She has original socks. I am guessing about 1920?? had disintegrated paper-like clothes maybe wallpaper? I took off,there just was not enough left of it.
about 15" tall
I like her face, it is cute. Any Idea who the maker may be??
Thank you