Melinda Smit
by Melinda
(Monument, CO, USA)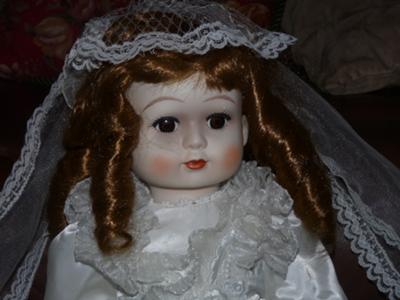 Hello, I received this doll in 1983. It has been in a display case ever since (until tonight) when I tried to find some way to identify the doll and find out the value.

I believe the doll cost $150 back in 1983. I've attached some pictures but can find no wording on the doll. The only thing I have found is a mark on the back of the neck (see picture).

Any help would be greatly appreciated.