McAllister?

(Philadelphia)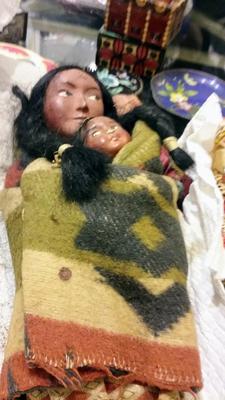 I have several dolls, some of which have a paper tag in the back that says "McAllister". I cannot find any information about this maker anywhere!!

The paper tag is possibly though a tag indicating the owner's name? I have included a couple of pictures.

Please help!
Join in and write your own page! It's easy to do. How? Simply click here to return to Antique doll id's.