looking for information on this doll
by Mary
(pennsylvaina)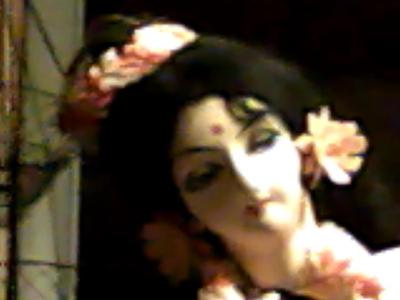 i don't remember when or where I got this cloth doll. But as far as I can tell it feels like it is made from heavy cloth.

I think it is 12" to 18" inches tall and has a red dot in middle of forehead. Looks like a black Hole on left side of face next to the mouth.

Does anyone know what year it was made and any other information on it couldn't find anything on it for clue.
Join in and write your own page! It's easy to do. How? Simply click here to return to Antique doll id's.