Little country dolls
by Donna B
(Melissa, TX)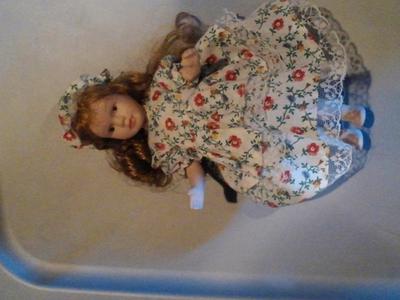 cutie
I have 4 dolls almost all of them I know are from the same maker. There are no markings that I can find, but it appears there clothes were sewn on as there are no fasteners so I can't remove the clothes.


The body torso only is (and I am assuming) bisque, it is very rough and sort of a gray color. The head, hands and feet are smooth. Their feet do not have toes they are just a solid piece that part of the legs.
The legs, arms and head are attached inside the torso with cloth so the are movable, but it is not real flexible movement. The are all 8" tall and appear to have 40's type clothes (I think). They all have hair which appears to be glued on.
So I am guessing I don't have anything really valuable as far as these dolls are concerned but if anyone has any information that would be great!. Thanks for looking.