Lee Ed doll mystery royal
by Nora Chavez
(Albuquerque, NM USA)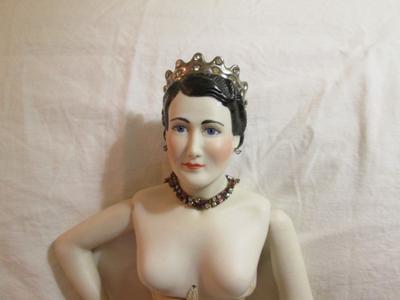 Doll Front
Got this doll on Ebay a few years ago. She came as is, in the photos, in her undies which appear to be Victorian.


She stands about 20 inches tall. Who is she? She was made in 1958, patent pending, etc.,
Is she Queen Elizabeth II? Queen Mary of Tuck? I want to make her a gorgeous ensemble fit for a queen, but which one. It's Doll #1 and I'm the second owner according to the person selling it. HELP!