K*R 114 57cm
by Jessica Brigham
(Iowa Park Tx USA)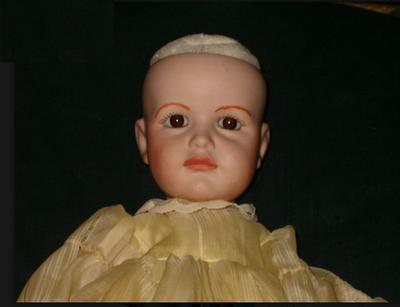 I found this beautiful doll. I believe she is a Gretchen Doll of the Hans & Gretchen set.

I'd love to know for sure plus the value as well. Thanks so much for any info available.
Join in and write your own page! It's easy to do. How? Simply click here to return to Antique doll id's.