kathe kruse doll?
by Sarah
(Eugene, OR)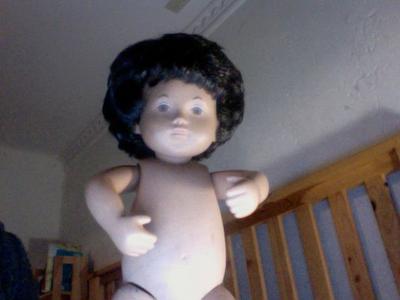 I bought a doll today at a thrift store that is very sweet looking, but has no markings.

She reminds me of a Kathe Kruse doll, but the only unusual markings are dimples on her elbows and a seam just under her belly button that goes around her body. She is about 12 inches long and has short brown hair and brown skin.
Join in and write your own page! It's easy to do. How? Simply click here to return to Antique doll id's.