J.D.K. 157 - Original or Repro?
by Ethleen
(Cape Town)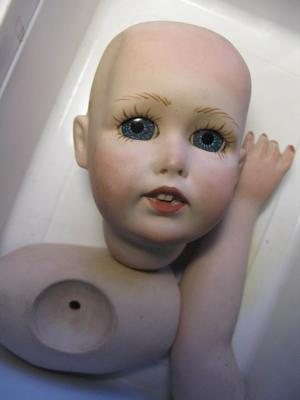 Kestner head?
I have a bisque head marked "made in Germany J.D.K." and lower on the neck, "made in Germany 41".

There is also a bisque shoulder plate and two bent bisque arms. The body, arms and wig are missing. I can't find anything quite the same on the web or in books. From the photos can you tell whether this is an original Kestner head or a reproduction?
Join in and write your own page! It's easy to do. How? Simply click here to return to Kestner Dolls.