japanese child like doll
by Kristine
(Auckland, New Zealand)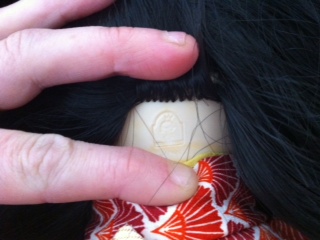 I was given this doll by my mother, I remember seeing this doll while growing up and my mother use to tell me and my sisters its a doll to look at and not to be played with.


She is soft bodied, she is porcelain in her arms, legs and head. She has a mark on the back of her head, well a symbol and the wording JAPAN under the picture.
She is dressed in the most beautiful kimono, also a lovely pink Japanese silk under the kimono.
I would really appreciate any information on her if any one has any.