Is this worth anything.
by Jennifer
(Farmingron mo)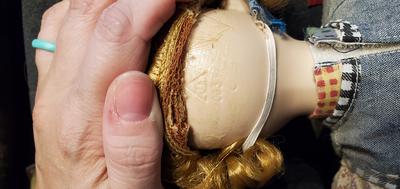 This is the marking on the back of her head .
My mom collected dolls I lost for me and I have had them forever. I have 4 that have markings on them, but when I do searches online I am lost. On the back of her head, I can make out the J but I don't know what the other letter is.