(We are in the process of updating our site)

Information on A.M. doll.
by Ellen.
(Perth Australia.)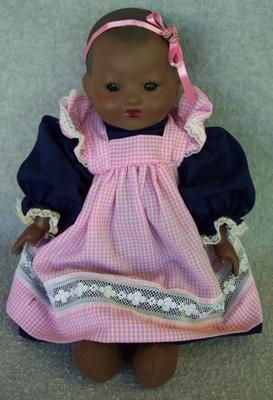 Hi, This doll was bought at a garage sale a few months ago. I have been searching for some info on it but to no avail. Apart from knowing the makers name. Could anyone help. Thanks Ellen.