I would appreciate some help if possible please
by Linda A.
(Southern California)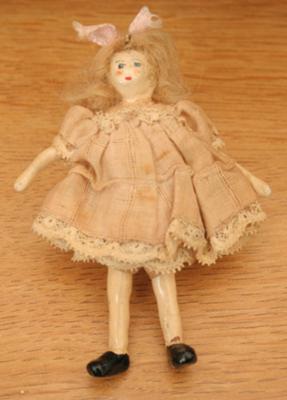 I have acquired a few dolls that were my mom's when she passed away. I have 2 that may have been my grandmother's but I am not sure.

They appear to be wooden with handmade clothing and probably real hair. They are each 3 1/4" in length. There are no marks that I am able to find. The clothes are not removable and there are no "movable" joints.

I would appreciate any information if you are able to enlighten me and thanks for your time.

Sincerely,
Linda A.
Join in and write your own page! It's easy to do. How? Simply click here to return to Antique doll id's.