Help with old doll
by Debby Jurasek
(Wharton, Tx, USA)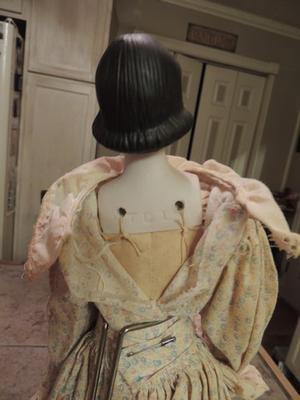 This doll was from a very old estate. The dress appears to be hand stitched with no tag.

The back of the doll has the initials TDL and I have looked and looked and cannot find who made it and what it would be worth selling for on Ebay.

I have uploaded pictures of her and would love any help I could get. Thanks so much!

Debby

Ps. She stands apx 17 - 17 1/2 inches tall.