Help me figure out what my doll is.......
by Tina Moreau
(Valparaiso Indiana)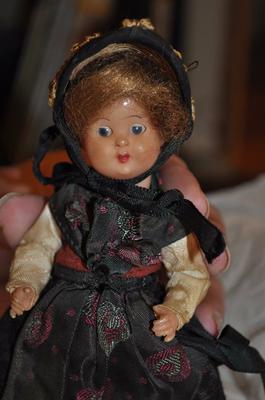 Hi, I have a doll that I'm not sure if she is porcelain or bisque, but I do know she's somewhere at round 100 years old cause she came to me from my great grandmother.


She only has one stamp that I can find and its on her upper right leg that says Made in Italy. Her dress is made of felt. Her eyes open and shut, her entire body is porcelain or bisque even her body, all of her limbs seem to be attached with some sort of string.......any help in defining what she is would be greatly appreciated.
Thank you
Join in and write your own page! It's easy to do. How? Simply click here to return to Antique doll id's.