Fiona Audain
by Fiona Audain
(Waikato, New Zealand)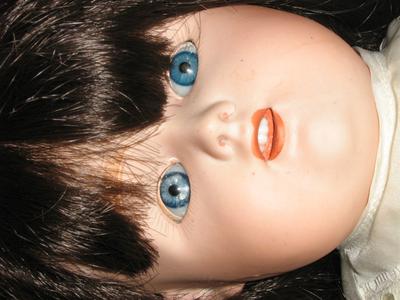 Nippon Doll head (not original hair)
I inherited a doll that had been assembled, however her strings had rotted! She has ball joints in her elbows and knees, is slip jointed in her shoulders, wrists and hips.


She stands 19 3/4" to 20" tall. Has a Bisque head and composition body, had human hair. (This had to be replaced as it wasn't in good enough condition to save)
She has these markings on the lower back of her head: 05 inside a Diamond BE with NIPPON curved around the base of the Diamond, all of this is incised into her head, with 2 holes approx 1/8" across either side of the top of the Diamond.
She has sleeping blue glass eyes, painted eyelashes, open mouth with 4 teeth showing.
I think (?) that she may have been given to my maternal grandmother when her brother came back from WW1. I live in New Zealand as did her family.