Doll with raise A on lower back and on neck
by Nancy Oyola
(Linden NJ USA)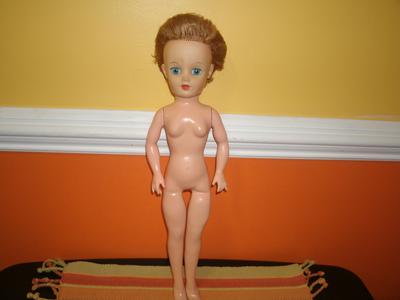 I have a vinyl 1950's doll that looks like the revlon doll's. She is marked with a raised A on back of neck and also on her lower back.

Her body is made of rubber and her legs are not jointed. She has a stuffed body. Her right foot is marked Pat Pend HA 1958 and her left foot is marked VH3-7.

Doll measures 17" tall. Doll has sleep eyes and high heel feet. What kind of doll is this, does the raised A means she is from Madame Alexander? Or can she be from the royal collection?