Do you know anything about my doll?
by Agnes Ferguson
(Philadelphia, PA US)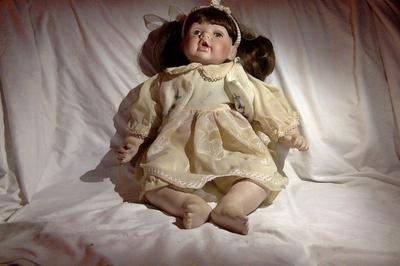 Hello:


I am trying to find out about this doll that I had for awhile now. But the amazing thing is everything except for her torso is made out of glass. She is a beautiful doll.
I am very afraid to handle her because she is kinda heavy and if her legs or arms and face hits something it will break. Someone had gave it to me about 8 years ago. But she also told me that her grandmother had gave it to her.
I do not know how old this doll is or know the name because there is no name or information of the doll nowhere.
Please email me if you can give me any information or help me in any way. Thank you for your time and patience.
Contact me at 267-622-0824 Email: hellodollie2020@aol.com
Agnes Ferguson