Can't identify plastic vintage baby doll
by Aubrey Clifton
(North Carolina )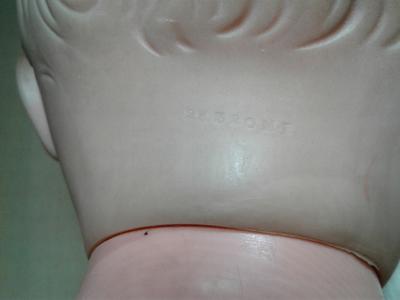 Hi, just wondering if anyone could help tell me what kind of doll I have here.

It's when I found at a sale but I can't identify a brand or anything. Stamped on it's neck are the numbers and letters 2552OME



The mouth has a hole and eyes blink shut when you lay it down. It is about 24 inches long.
Join in and write your own page! It's easy to do. How? Simply click here to return to Antique doll id's.