Can't find information on these 2 dolls..
by Jessica Heron
(Texas)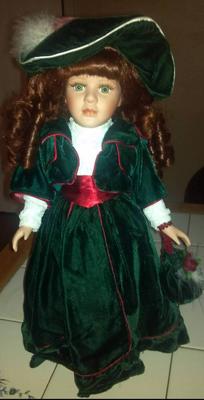 I've had these dolls for a long time!


The beautiful one in the green dress I've had since I was around 9 or so and the other one I don't quite remember when I got it.. I'm 24 now..
I've been trying to find some information on them but can't seem to do so. I would like to know how old they might be and if they are worth anything
The markings on both are the only ones that I found.
Any information would be greatly appreciated :)
Join in and write your own page! It's easy to do. How? Simply click here to return to Antique doll id's.