Can anyone help me identify this little lady?
by Duanne Aschton
(Suwanee, Ga, US )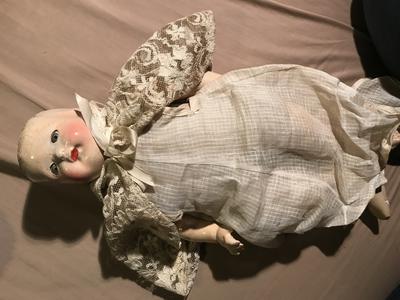 I'm a collector of oddities...I found this little girl on an online auction and she "spoke" to me...mostly because she was missing the top of her head ❤️


Anywho, she has a home in my cabinet but her utter lack of any identifying marks has really peaked my curiosity.
She came with a wig, but she very clearly has molded hair. She also has a voice box, but it doesn't make any noise 😞 Can anyone shed some light on her age or identity.
I don't want to sell her, so her monetary value is immaterial - unless I need to insure her 🤗