Betty Synold
by Betty Synold
(Leeton NSW. AUSTRALIA)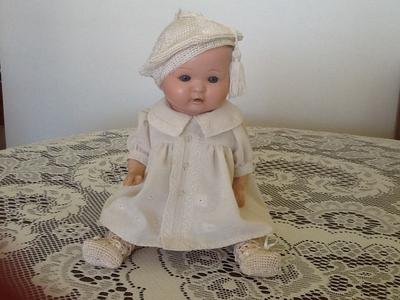 Received this doll roof Christmas in the late 1930s. My mother paid two shilling and six pence for it.

It has porcelain head , arms and legs. About 10 inches long and sleeping blue eyes. The mark on the back of the neck is "201 - 0" and "Germany" written under that.

Am interested to know more about my doll, and an estimated value if anyone could offer some information it would be much appreciated.
Join in and write your own page! It's easy to do. How? Simply click here to return to Antique doll id's.