Believe me....its not for lack of trying!
by Jo-Ann
(Connecticut)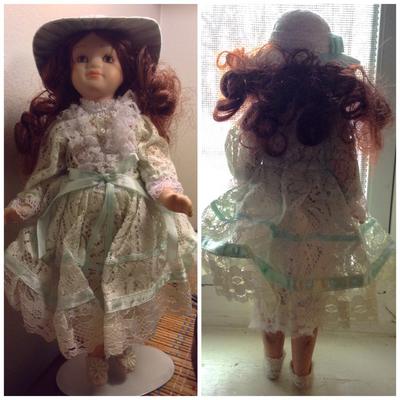 Back-front
Hello,I am so happy to have come across people that are willing that actually offer to share thier knowledge! It restores my faith in humanity....a little,haha!


I have a small collection of all kinds of things that were my Moms.I lost her, going on 2 yrs.ago now and have decided to start chipping away.
There are several dolls that I have not been able to identify but I'll start with this one.I'm not sure if I'm aloud to use this more than one time,so I'll start with this one.
She stands 9" tall.I'm not sure sure what other info.you would need other than images.Thank you so much for your time!☺️
Join in and write your own page! It's easy to do. How? Simply click here to return to Antique doll id's.