Asian Cloth Doll

(boston)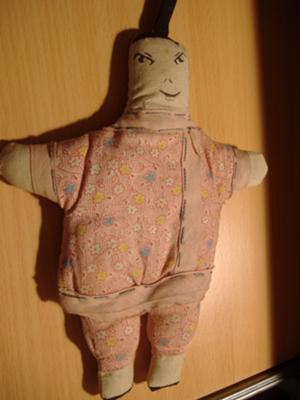 I purchased a small cloth doll yesterday with an Asian face and a laundry list printed on the back of the doll.

I'd like to learn more about it. If someone could help I would appreciate any information.
Thank you.
Join in and write your own page! It's easy to do. How? Simply click here to return to Cloth Dolls.