Antique Doll marked G y 212 ? Porcelain head and arms
by Vikki
(Philadelphia, PA)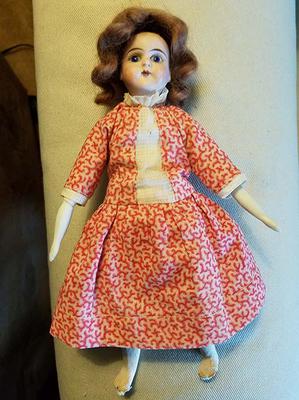 I purchased this doll from eBay in 2004.


I didn't know anything about it, only that I thought it was very old and interesting because the seller was also including a note that was written by its original owner.
She sat on my shelf for awhile and I boxed her when I moved. I recently brought her back out and was wondering if there was any info that anyone could provide.
She is approximately 9" tall with the marking "Gy 212". Her body is cloth and her arms and legs seem to be porcelain or bisque?? Her hair was unglued when I purchased her.
I have since reattached with acid-free tape. Does anyone know this maker? I am including photos!