A Beautiful Doll from the 1930s possibly Russia
by Martha
(Wake County, NC, USA)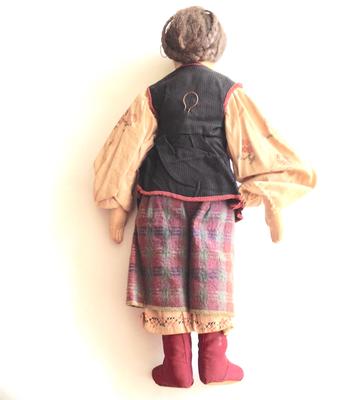 RussianDoll37
A friend of mine has asked me to try and identify this doll that was given to her mother when she was a child in the early 1930s.


I can't find one just like her online, but she seems to be what is called a stockinette doll and is 14 inches tall.
Her mother was told the doll was wearing the costume of Poland, but she is not sure. Specifically, we are trying to find out which region of the Soviet Union she represents with this costume, and we will appreciate any help you can give.
The only words I can make out on the tag attached to her muslin undergarment are "ykpaиhka skcropt."
Many thanks.