3 inch madame alexander boy doll. I think???
by Danielle Walls
(Beaumont, California USA)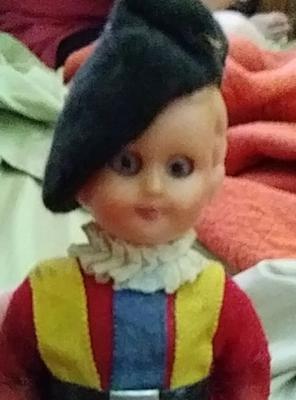 Anyways I recently came across this adorable little boy. He looks to be dressed in what I think is an English guard outfit or something I am not for sure or this I think he's a madame alexander doll. He resembles many that I had as a child.


Can anybody help?
Sincerely, Danielle King
Join in and write your own page! It's easy to do. How? Simply click here to return to Antique doll id's.