1950's Vinyl Doll with sleepy eyes & a lot of rooted hair
by Chris Powell
(Mesa, AZ)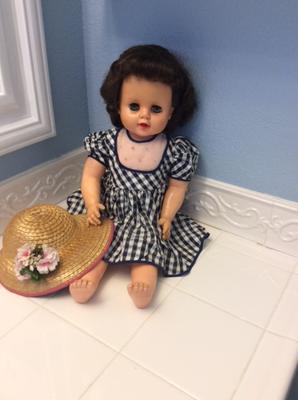 This doll was given to me by Santa around 1955.


I can't find any marks on her to identify her maker. She has sleepy eyes but one is a little lazy and a lot of rooted hair that is a little mashed in the back from wearing her straw hat over the years.
I love this doll and want to list it so she can go to live with someone who will appreciate her. If I leave it for my kids to dispose of she'll end up at Goodwill or the dump.