19" doll German - pls help id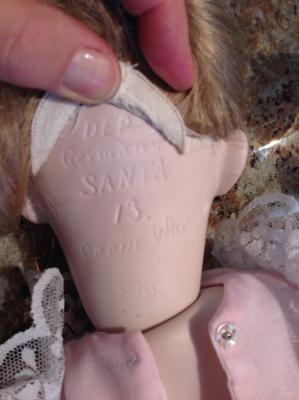 Head markings
Trying to price donated doll for nonprofit resale shop. Not very familiar with vintage dolls so find marks confusing.

What is she? Head and body of same material (bisque?), jointed arms and legs.. Markings DEP Santa 13. Boone white 376.

Thanks for your help!
Join in and write your own page! It's easy to do. How? Simply click here to return to Antique doll id's.