1800'S CHINA DOLL
by Evelyn Cooper
(Summerfield, FL)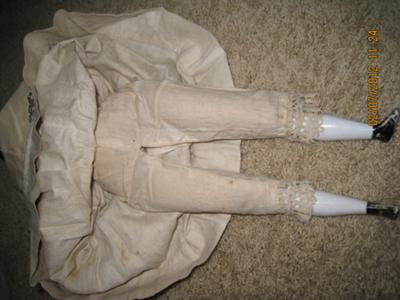 I can not find any markings with the manufacturer. The doll is 20" high. Head, arms, and feet are china.

The doll was purchased in 1946 at an estate sale in Butler, PA. At that time we were told the doll was over 100 years old. The original linen dress is under the current dress that was made from my grandmothers wedding dress which also was in the 1800 era.
Join in and write your own page! It's easy to do. How? Simply click here to return to Antique doll id's.