15" plastic doll with kewpie type expression
by Cathy
(Upton MA USA)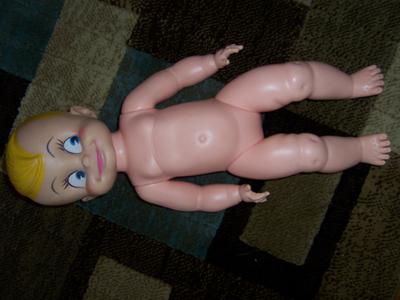 I can't figure out who this doll is! The only mark is a circled "C" on the back of the head.

He has been in a box for years, and has moved with us 3 times. I would like to dress him original if I could find a pic or name to research.

Thanks for your help.

Join in and write your own page! It's easy to do. How? Simply click here to return to Antique doll id's.