10" porcelain doll
by Bob
(Vienna, VA)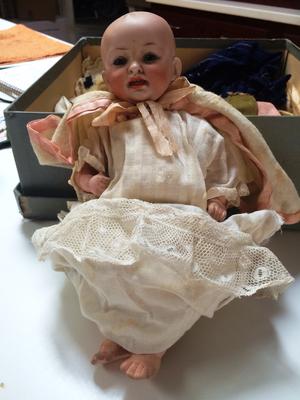 This is a 10" kewpie-style porcelain doll, with no identification except number markings "2|0" and "151" on the back of her neck at the base.

I would like to learn who made it and what if any value it may have. It is one of several dolls dating from my mother's childhood in the 1910-20 period.

Thanks for any help.